Iceland Journey Part 1/7 – Light & Easy
Patches McGee, aka Naomi Doyle, is a Sydney-based writer, traveler and fledgling photographer on a mission to see the Northern Lights. Her guest blog entries are from her most recent visit to Iceland as part of an 8 month round the world trip.
When I decided to embark on my round the world journey, I had little idea of where I would go, what I would do or what I hoped to achieve – all I knew for sure was that I had to go and that I wanted to spend my birthday alone in Iceland.
To that end, today I boarded a plane bound for Reykjavik. This isn't my first visit, in fact it's my fifth but Reykjavik has a certain hold on me that I can't quite articulate, an inexplicable sense of belonging and of being in the right place. Despite my excitement, I slept for most of the flight, waking in time to see the landscape (actually more of a moonscape with the treeless lava fields) unfold beneath me.
The bus ride from Keflavik Airport to Reykjavik was a warm welcome that had me grinning from ear to ear. At the other end, I made my way to my home for the week – an apartment almost in the centre of town which I would be sharing with its full-time occupants and real-life Icelanders, Halla and Berglind. I found the apartment through www.airbnb.com as an alternative to more expensive accomodation. Not only does this make my stay affordable but also more authentic and insightful.
I dumped my bag in my very cool and spacious room and headed straight into the heart of the city. I say 'city' but I should stress that Reykjavik is very small. The entire country has a population of 330,000 but what constantly surprises me is how vibrant, energetic and downright cool Reykjavik is for a place of its size.
I walked down the main street and popped into the supermarket for my customary look at funny groceries and gathering of favourite sweet treats (Lindu Buff) before continuing on to see what has changed. For the most part, it is as I left it but I did come across a cool new cafe, C is for Cookie, where I enjoyed a latte and free wifi.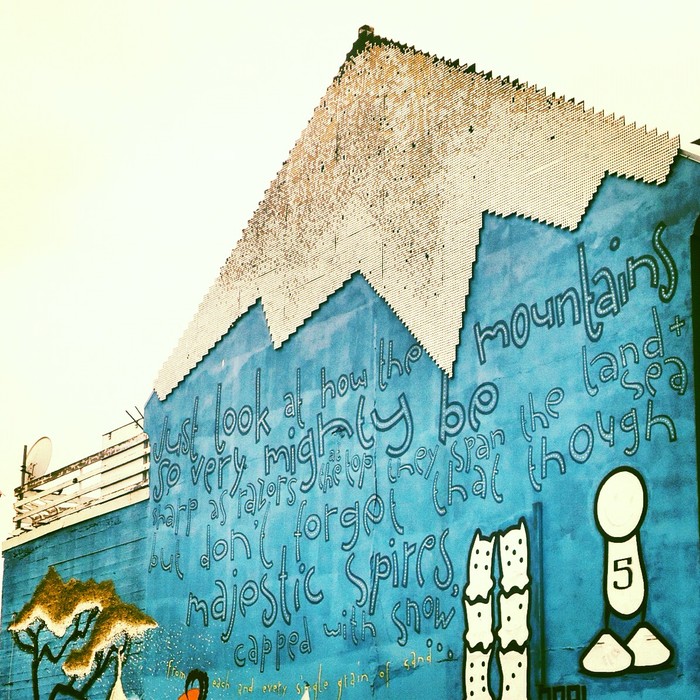 At the top of the street, I reached the city's most iconic building – Hallgrimskirkja – a Lutheran church which somehow reminds me of the Play School Rocket Clock – I keep expecting it to turn around to see what today's story will be. From here I wandered down into the older part of Reykjavik, stopping only to achieve one of my missions for the trip, to get a toy puffin for my nephew. I spent a long time making sure I chose the very best one and I'm certain that I did.
Puffin in tow, I headed to the harbour and along the water until I reached the newest addition to the Reykjavik 'skyline', Harpa, a new purpose built concert hall and conference centre that was still under construction when I last visited. More like a cathedral of the arts, it is clear to see the hand of one of my favourite artists, Olafur Eliasson in the design of the facade with its multifaceted glass allowing for the interaction and play with light.
I continued along the waters edge, feeling a palpable tug on my heartstrings as I looked out towards the mountains. I sat for a while just starring out before noticing that it was already 9pm, yet brighter than it had been at 3pm!
Back at the apartment, I met Halla for the first time and was instantly at ease. She made me feel welcome as we chatted away before turning in for the night… in broad daylight. At midnight, the sun was still high in the sky and although I have seen the midnight sun before, it never ceases to amaze me. Luckily exhaustion and black out curtains were able to convince my body that it was time to sleep.