Iceland: On Elves and Hot Dogs
It is a personal goal of mine to keep my country travel tally at least as high as my age. With my 23rd country, I've finally caught up to myself. What started as a quick layover at the beginning of our adventure ended up one of the most interesting places I've ever been. Iceland busted more than a few preconceived expectations I had with a mere 2.5 days in Reykjavik. By Jamie Kerr
The city was extremely clean and well designed, and the only sign of any economic hardship and inflation in the eyes of a common backpacker was the outrageously expensive beers. Unfortunately, we couldn't afford to indulge in good food and debauchery to the same level that we usually would hope to in a new country, but we still had a fantastic time.
Iceland is a beautiful, safe and quirky little country.
Somehow Tommy and I packed all we needed for over a year into two carry on backpacks. Tadaa!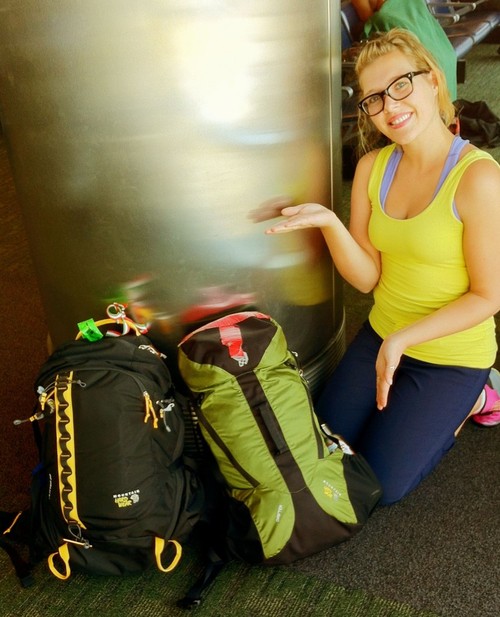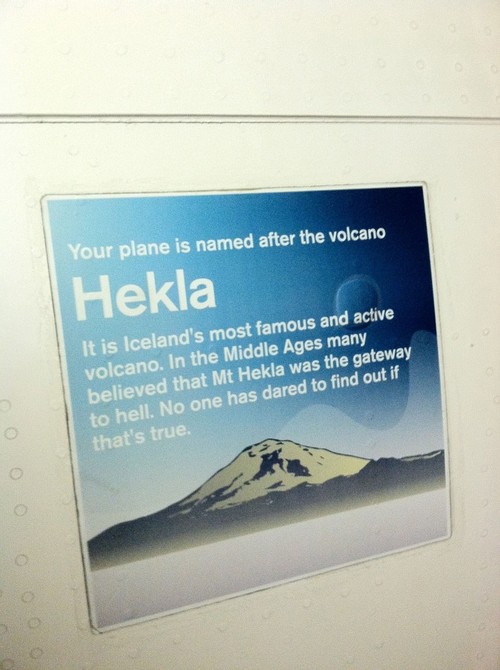 Good thing we made it there, because our Icelandair plane was named after the gateway to Hell.
The sunset colors were unbelievable above the clouds!
Luckily, we made it without first passing through the gates of Hell. We had fun attempting to pronounce the Icelandic street names.
I learned quite a few fun facts while in Iceland. Here's the sampler platter:
1. Iceland's Next Top Model would knock all other Top Models out of the water. Icelanders are absolutely, drop dead gorgeous. With lots of Scandinavian roots and influence, this is one stereotype that is completely true. Blonde, beautiful and legs for miles. Men, women, you can't help but stare. The rumors are true! They're plain hot.
2. Names: Icelander's last names are based on your father's first name and your gender. Names are structured like this: First Name, Father's First name + dóttir or son. So, my name would be Jamie Jamesdóttir, and Tommy would be Tommy Marionsson. So if you were named after your dad…your name might look like this.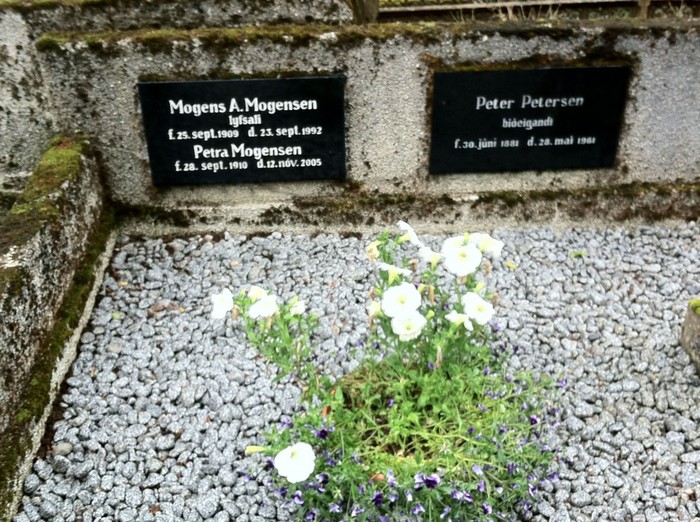 3. Iceland is a country of only 320,000 and a surprisingly homogeneous people. Each Icelander can trace his/her roots all the way back to the first settlers. It seems they are pure bred to be blonde and beautiful.
4. Icelanders like lacy curtains. Most apartment buildings in Iceland look the same, and almost every window displays lacy, ornate curtains.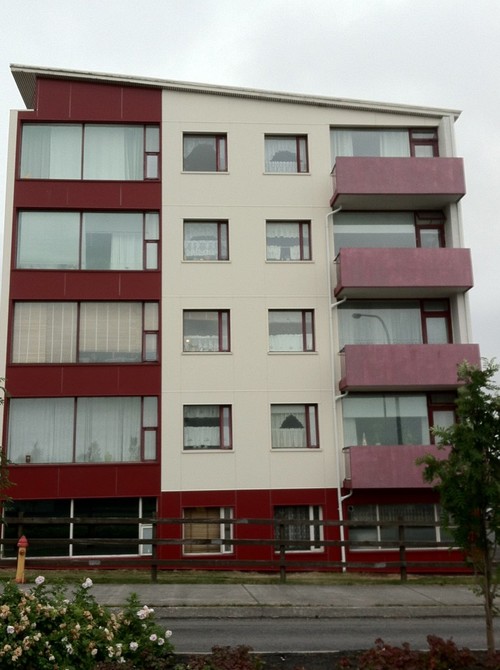 5. Portlander appreciated recycle geek fact: Icelanders use 99% reusable energy. My inner Portlander was happy about this one. The water in the apartment we stayed was geothermic, and smelled like sulfur when you turn on hot water.
6. Iceland is outrageously safe! Here are a few examples: No one locks up their bikes. People leave babies in strollers outside when they head into the grocery store. Police don't even carry guns. The prime minister is listed in the phone book and you can just walk up to his house. If you tried these things in America, your bikes and babies would be snatched, or you'd be arrested for leaving your baby outside, and the prime minister would be asking for all sorts of trouble.
7. They also have some sweet bike art. This bike designated a pedestrian only road. The bike was a regular bike spray painted green and welded to a pole. No cars allowed!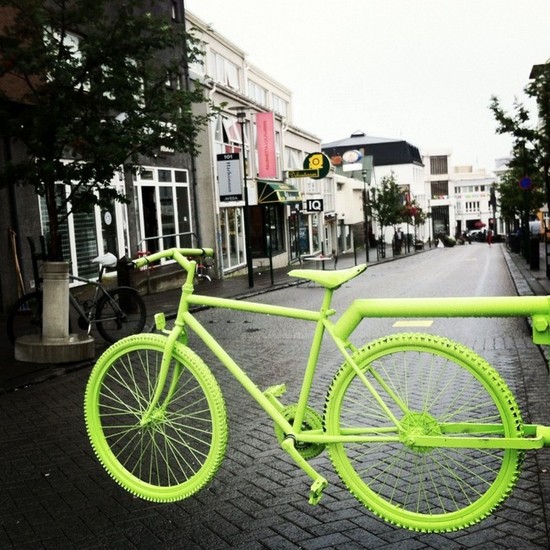 8. 50% of Icelanders believe in elves. Seriously. Elf stories are even on their evening news. We heard a story about how a construction company paid bunches of money to have the "elf whisperer" come out to inspect their construction site where everything was going wrong because the elves were unhappy.
9. Icelandic horses have been working in Iceland for so many generations that they are also extremely homogenous. They are so different from other types of horses that they have their own gait. Once an Icelandic horse leaves Iceland, by law, it is never allowed to come back.
10. Iceland is super stylish! Everywhere you look is beautifully designed buildings and extra funky clothes. Case in point: these fabulous shoes. Not sure how Icelanders tip toe around the glaciers in these bad boys, but I know that I want them.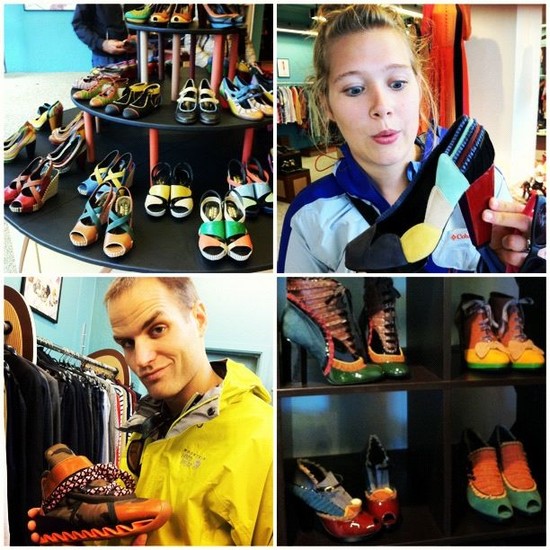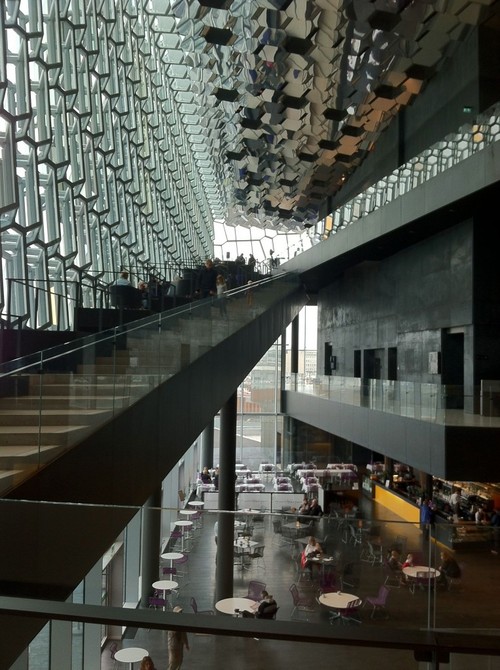 The architecture was also spectacular. Inside the brand new concert hall, the Harpa, we spent some time just walking around and appreciating the building.
11. The most famous restaurant in Iceland is a hot dog stand in Reykjavík (Bæjarins Bestu). And it was DELICIOUS! It's one of the only affordable spots in the city and we certainly took advantage of that. About 5 different sauces were piled into the bun with crispy friend onions and with an Icelandic hot dog on top. So, so good.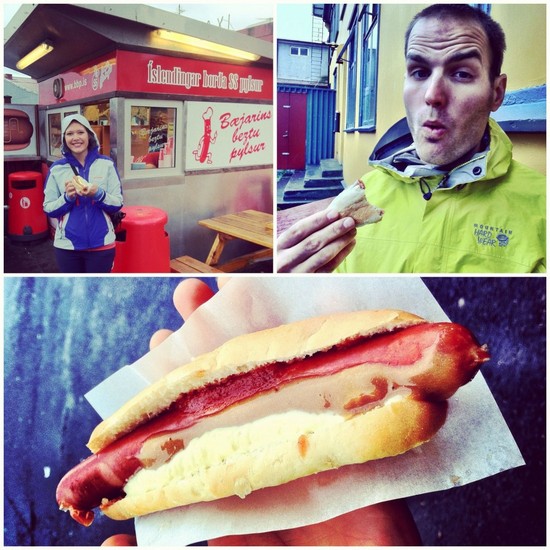 12. Icelanders drink more Coke than any other country on earth per capita!
I learned lots in Iceland. Most importantly, I learned that a few days in Reykjavik is not nearly enough. The most beautiful and unique natural wonders lay outside the city's borders in the rest of the country. You need at least a week to see what Iceland's hiding behind those glaciers. Until next time, Iceland!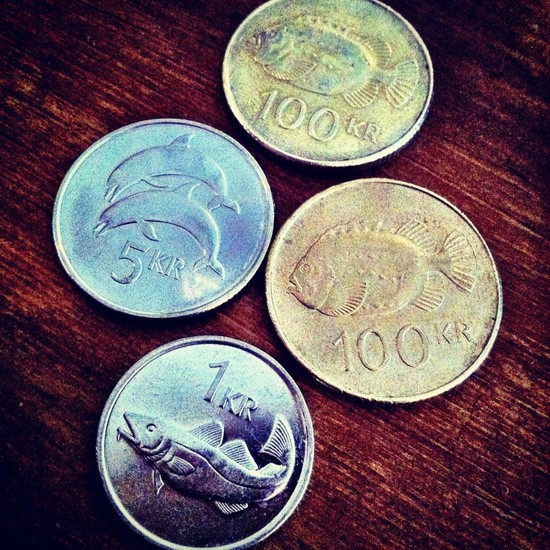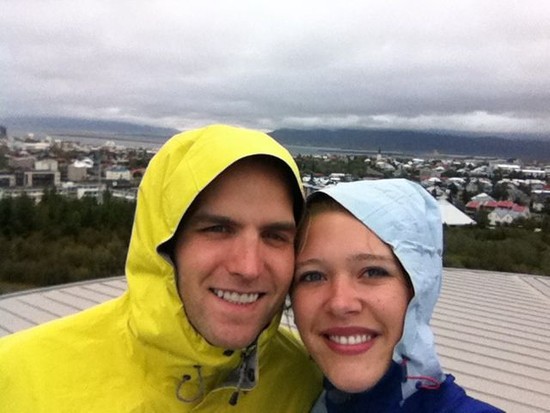 BIG TAKK (Thank you) to Jamie & Tommy for sharing their wonderful travel story! Tiny Iceland invited them to a Pub Crawl and we enjoyed a good evening together tasting Icelandic beers.