[Review] Icelandair Hotel Hérað
Icelandair Hotel Hérað is located in the beautiful eastern town of Egilsstaðir. It is open all year round, but we find it absolutely stunning in the summer months.
The hotel is extremely bright with a huge lounge and bar area styled with retro purple and pink chairs. Icelandair Hotel Herað offers 60 spacious rooms with all the amenities one would expect from a four star hotel: comfy beds, warm and cozy comforters, bright windows and a clean bathroom!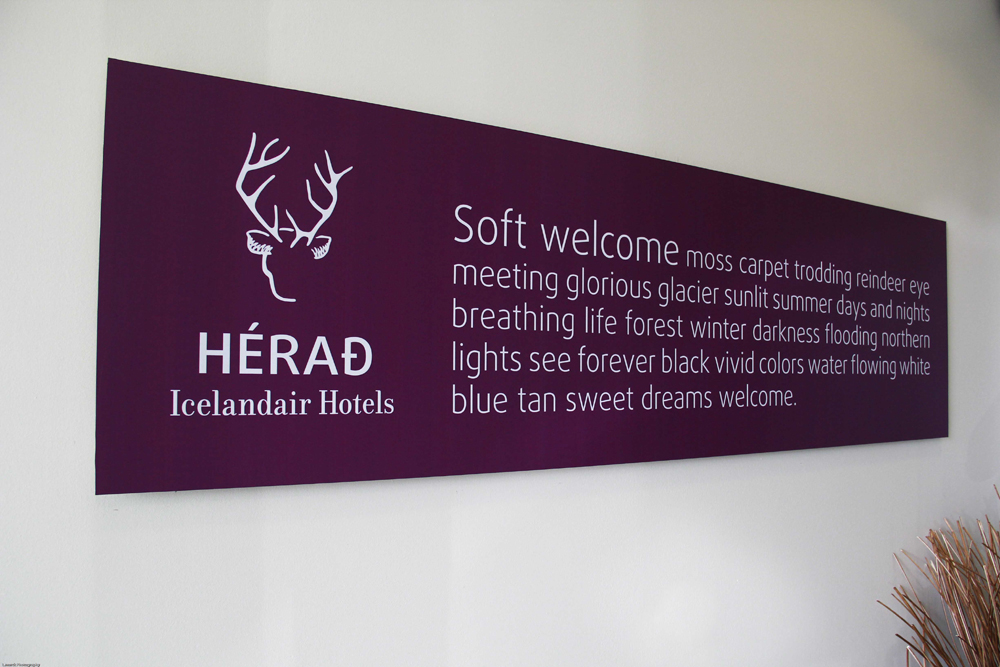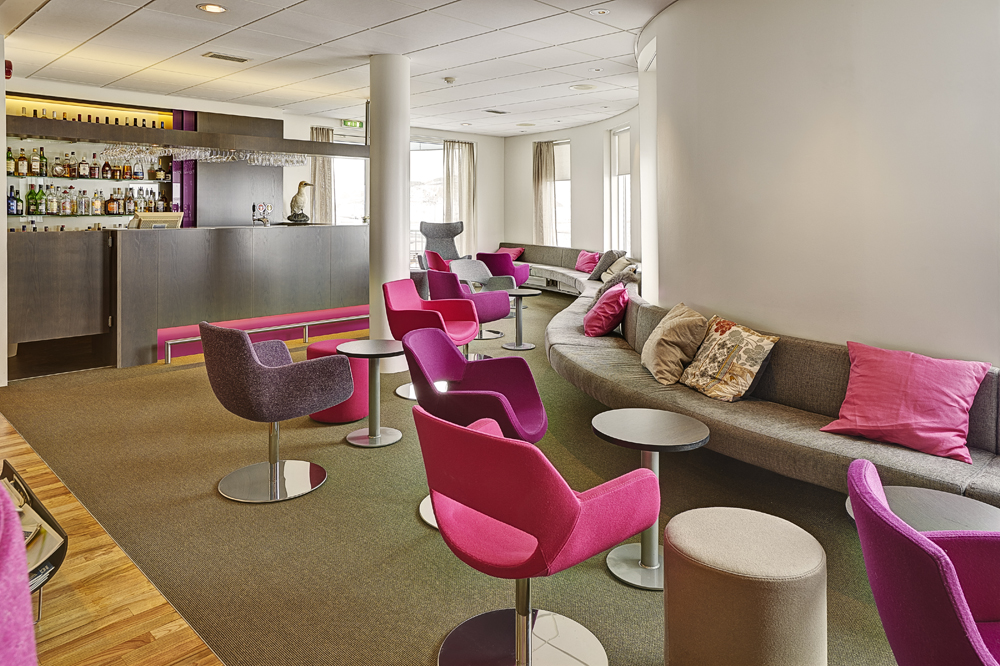 The hotel's location provides limitless opportunities to explore the beautiful fjords and the wild highlands. It is nice to wander through Hallormsstaður forest or take stroll down to Lagarfljót to search for Lagarfljótsormur—Iceland's version of the Loch Ness Monster!
Egilsstaðir is the reindeer capital of Iceland so naturally, a wooden reindeer by sculptor Aðalheiðar S. Eyjólfsdóttir greets every guest upon arrival at the hotel. Of all the wonderful things found here, this wild animal has become a hallmark of the East representing freedom, power and independence. If you arrive in the winter, it is possible to see wild reindeer herds roaming the hills nearby.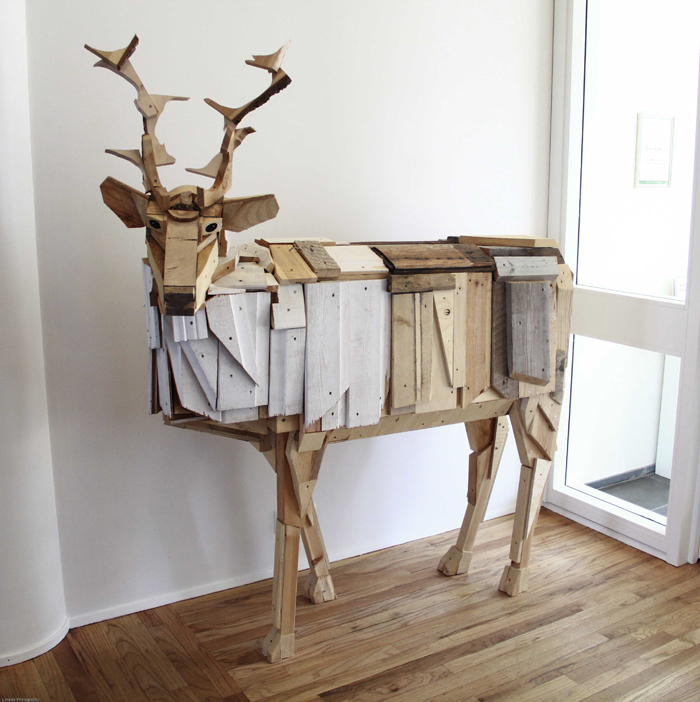 The hotel restaurant takes great pride in their menu. Filled with traditional Icelandic dishes, the restaurant places emphasis on using only fresh, local ingredients such as reindeer, wild game and goose. The breakfast buffet is excellent. It has a little bit of everything including wholesome breads, homemade jams, fresh fruits, cereals, coffee and homemade Skyr (Icelandic yogurt)!
Our favorite part of staying at Hotel Herað was trying the local foods (yes, we had the reindeer) and spending time in the lounge. The lounge is quiet, comfortable and great for people-watching as many guests come from all over the world.
Cheers, Inga and Laura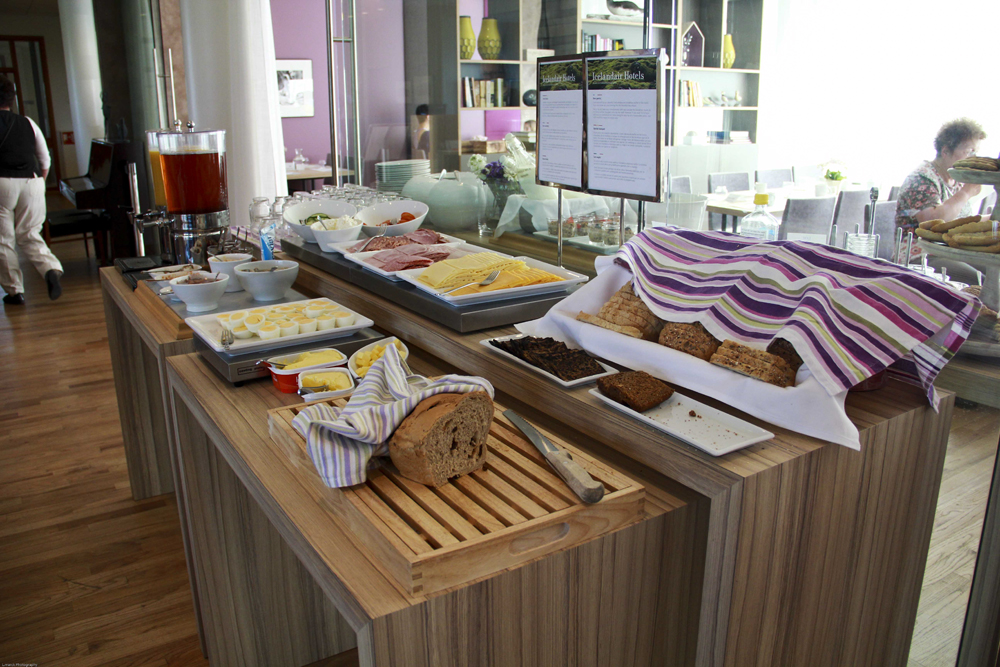 All information was gathered from our own experience and some lines are quoted or paraphrased with approval from the hotel.
If you have any further questions about Icelandair hotel Hérað, email icehotels(at)icehotels.is and you can find them on Tripadvisor / Facebook / Twitter / Instagram.
© All photos taken by Laura via Tiny Iceland