Through the seasons: my love affair with Iceland
I will never forget the tidal wave of emotions that came swirling over me upon my first arrival in Iceland. I was overwhelmed with wonder and excited to explore this land that, for many generations, sustained life for ancestors on my mother's side of the family–the place they called home. A flurry of butterflies still take hold of my stomach when I think back to the beginning of what would become one of the greatest love affairs of my life. By Nicole Hay-Chapman
On the bus from Keflavík airport to Reykjavík, while gazing out at the moss-covered tundra finely dusted in snow, sunbeams rising slowly and dutifully on the horizon, the realization that I was actually in Iceland finally hit me. It was just another one of those gorgeous early autumn mornings whose cool, crisp air brings a pink tinge to the cheeks and joy to the lungs with each breath, but I was spending this particular day on top of the world. I gripped my then-boyfriend/now-husband's hand, a tear rolled down my cheek, and I immediately felt wholly connected to and in love with this land that has always been in my blood.
Iceland, a tiny rock in the north Atlantic ocean who covers 2/10,000th's of the Earth's surface, stole my heart immediately. Those first few moments of being and breathing in Iceland changed my life. Suddenly my heart felt enormous, the way I viewed the world changed in an instant and my priorities in life shifted greatly; these changes continue to persist and strengthen with each visit to Iceland.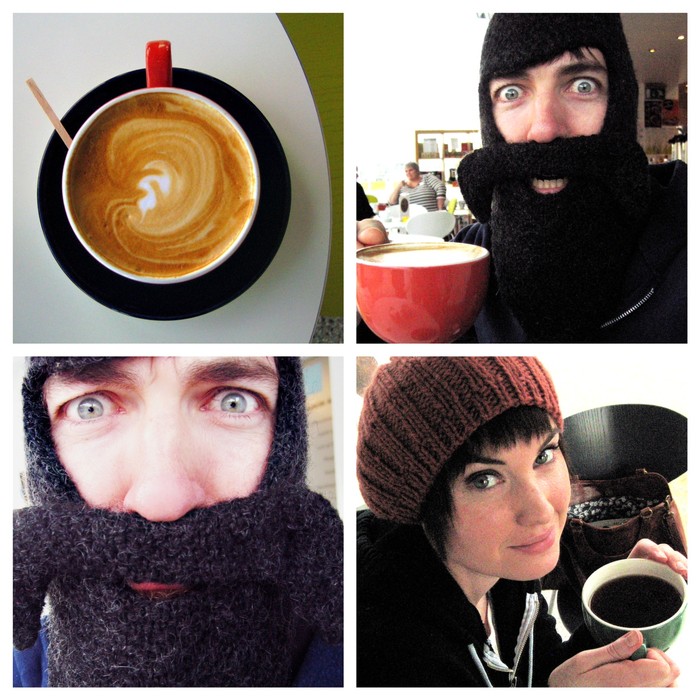 My husband Dylan and I have been to Iceland five times over the past five years. We've witnessed her astounding beauty in the months of January, June, September, October, and December. I cannot choose a favorite time of year to visit–the island is alive within a bubble made of pure magic year round! Whatever the weather, either bathed in midnight sun or shrouded in dark dramatic clouds of winter, the ground beneath them covered in snow, Iceland's spellbinding landscapes shine.
In 2008, there wasn't a massive amount of information about Iceland on the Internet, so our first trip to paradise was full of surprises. Based on the information we came across, we weren't sure if we were going to be eating sheeps heads and testicles for a week, but we were up for whatever this land had in store! During dinner our first night in Reykjavík, our waitress informed us that Iceland's banking collapse had officially just begun. She was speaking very seriously about running away into the mountains with her boyfriend and dog–this was a huge turning point for the Icelander's and they were afraid for their futures. While walking back to our guesthouse a few nights later, there was a fairly large gathering of Icelander's in front of the parliament building banging pots and pans together, lighting fires in garbage cans and throwing eggs at the building. In addition to being scared, the people had become angry and they wanted answers. Being tourists at a time when so much was going on, we felt both fascinated by the events we were observing and frustrated for the people of Iceland who were hit so unexpectedly by the collapse.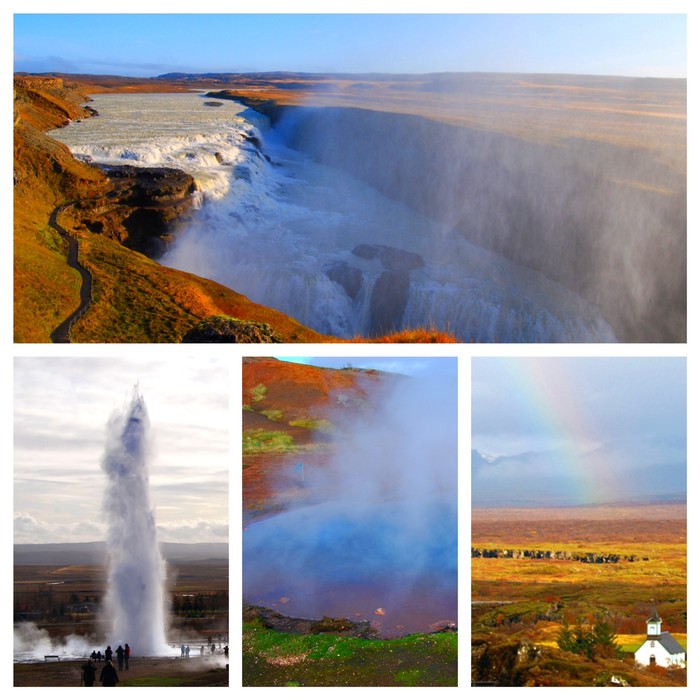 Also surprising was the never ending natural beauty Iceland so freely offered up around every twist and turn. We spent several days wandering around Reykjavík taking in the sights, eating our way across town (another surprise–the food in Iceland is fantastic and there is something for everyone!), coffee drinking, graveyard walking and museum hopping. The weather was mild and the autumn colors were beginning to come out and play. We enjoyed a blissfully relaxing day at the Blue Lagoon and one day out and about on a golden circle tour taking in a few of Iceland's most famous sites; our eyes watched and our ears listened in awe of Mother Nature's immense power as demonstrated magnificently by Þingvellir, Gullfoss and Geysir. The biggest surprise of them all came at the top of Hallgrímskirkja where Dylan asked me to marry him on our last day of our first trip in Iceland. It was so wonderfully romantic and the spectacular view of Reykjavík from above set the perfect scene for our very happy moment. We were able to reenact the whole thing for my dad when he came to Iceland with us a few years later!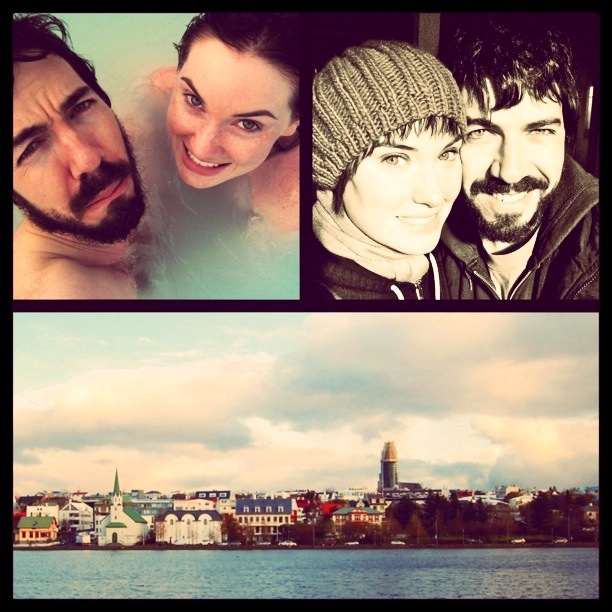 Now, five years into my love affair with Iceland, that incredible country has an even stronger hold on me than ever before. It's the place my heart will call home through the seasons, forever. My friend and fellow Iceland lover, Gerri Griswold, once said "A part of my soul stays in Iceland. I just return to visit it." That feeling holds true for me as well, and we will continue to return as often as possible. Currently Dylan and I are planning our sixth trip to Iceland which is quickly approaching in April. We are very much looking forward to being in our favorite place on Earth, spending time with family, old friends and new friends, too. Keeping our phalanges are crossed for a glimpse of the northern lights this time around!
Thank you Nicole for sharing your love affair with Iceland and I'm sure our readers enjoyed it! We are excited to have you as a member of Tiny Iceland's crew and look forward to publish more posts from your Icelandic adventure. I (Inga) will be meeting up with Nicole & Dylan in April! We are going to explore Reykjavík, soak in the Blue Lagoon, take a brewery tour and more fun things.
In the mean time check out Nicole's guest profile and her cool company Wild Light Woolens.