[Review] Hótel Edda ÍKÍ Laugarvatn
Hotel Edda ÍKÍ is a rural summer hotel about an hour from Reykjavík. The hotel sits along the picturesque lake of Laugarvatn. The area is known for its unique hot springs and geothermal hot spots. The hotel has 28 rooms with en-suite bathrooms, a restaurant with lake view and three small conference rooms.
In the winter, the building returns to its original use as a university for physical education, but during the summer months, guests can enjoy a converted dorm room and a tranquil atmosphere.
It's a great spot to relax and enjoy the beautiful views of the lake and surrounding area. The hotel is within walking distance of Laugarvatn Fontana Geothermal Baths which is a tranquil spot to experience authentic Icelandic nature while relaxing in warm geothermal pools and natural steam rooms. Dip into baths of varying depths, sizes and temperature. The steam room is built over one of the hot springs, so remember to listen for the bubbling spring beneath the floor.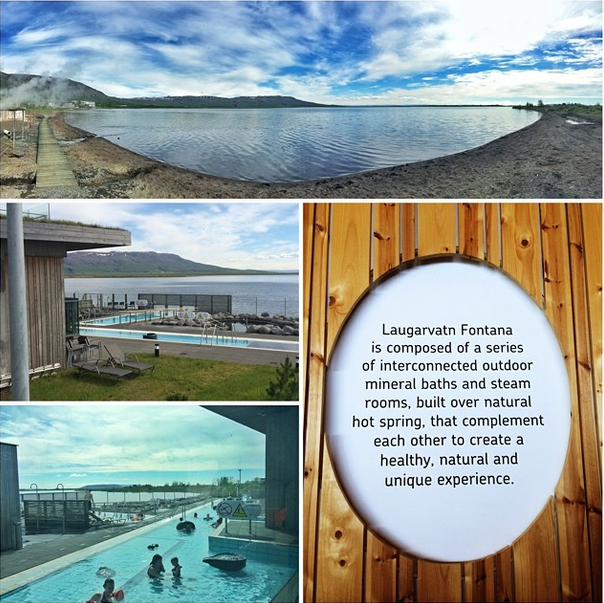 We recommend trying the famous rye bread (rúgbrauð) with fresh arctic char from the lake. The rye bread is baked daily in the heated ground next to the hot spot for 24 hours before it is ready. Guests at Hótel Edda ÍKÍ receive a 10% discount at Laugarvatn Fontana, so be sure to stop by.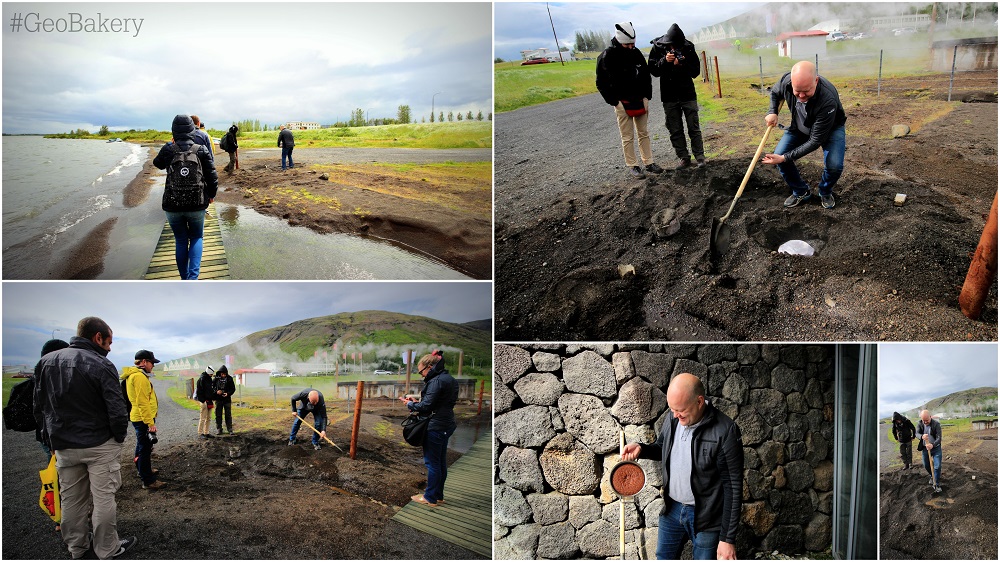 Some of the most common activities around the hotel include enjoying the spa, golfing, sailing, windsurfing, horseback riding, trout fishing and hiking. Our favorite part about staying in the hotel was waking up and finding sheep grazing right outside the window!
Cheers, Inga and Laura
All information was gathered from our own experience and some lines are quoted or paraphrased with approval from Hótel Edda ÍKÍ & Laugarvatn Fontana Geothermal Baths.
If you have any further questions about the hotel, click here and you can find them on Tripadvisor / Facebook / Twitter. Fontana Spa is quite active on social media so check them out: Facebook, Twitter and/or Instagram.
© Photos taken by Laura via Tiny Iceland and a few photos courtesy of Laugarvatn Fontana Geothermal Baths.