[Guide] If I only had one day in Reykjavík, Iceland
What should I do if I only had one day in Iceland? Tiny Iceland would do this; Starting the day at a local coffee house is great. After a good breakfast and some delicious coffee we would walk down Laugavegur street, take some photos at Hjartagarðurinn (The Heart Garden) and as well shopping some souvenir on the way…
Update* Unfortunately the Heart Garden has been torn down due to a new hotel. But there is an amazing street art in Reykjavik so roam around for it!
Almost at the end of Laugavegur we would take a left turn and walk up Skólavörðustígur. While walking up this street you will get closer and closer to the magnificent Hallgrímskirkja (church). It cost 700 ISK to get up to the tower of the church and from there you can enjoy the peaceful view of Reykjavík.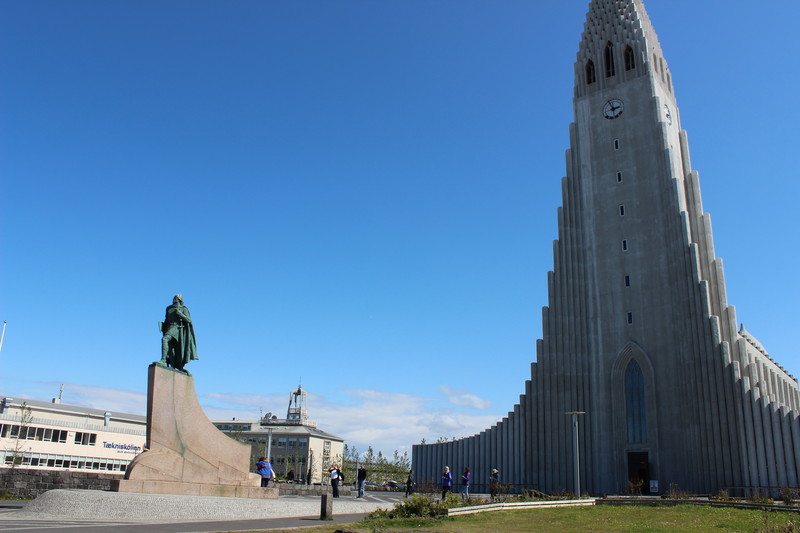 After Hallgrímskirkja we would walk to the Reykjavik pond. While walking you will pass many beautiful houses, streets and get a glimpse of the architecture in Reykjavik. Walking along side the pond you will see friendly ducks and other birds screaming for attention. After a small chat with the ducks it's almost noon so we head out to the famous hot dog stand 'Bæjarins Bestu' for a couple of hot dogs. It's cheap and quick since we are in a hurry exploring the city with our one day in Reykjavík.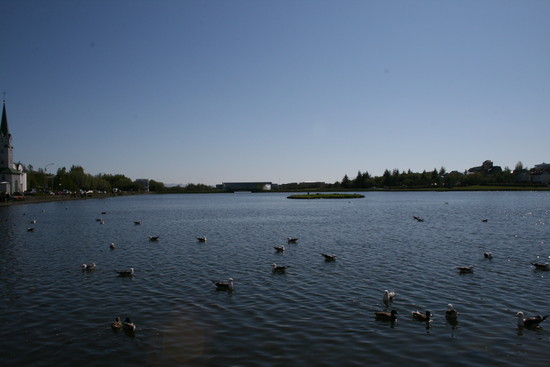 While finishing the hot dogs you will be looking at a big glass house by the harbor. This is Reykjavík's newest building, the concert hall, Harpa. Harpa was designed by Danish-Icelandic artist Olafur Eliasson. The structure consists of a steel framework clad with irregularly-shaped glass panels of different colours.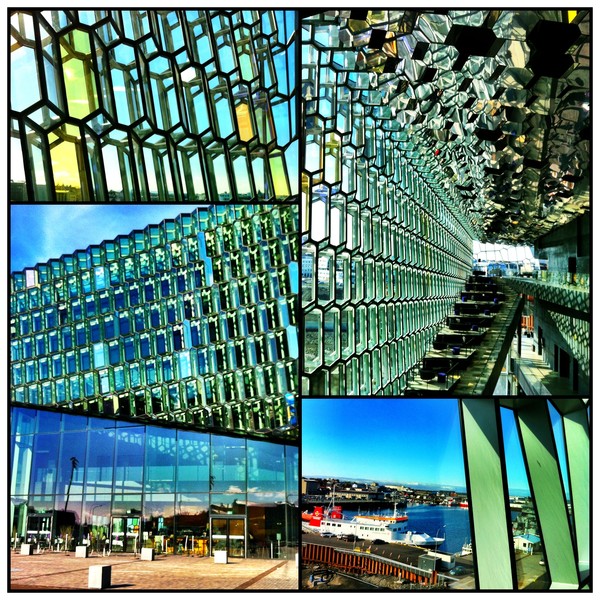 After checking out the amazing Harpa it's time to visit Reykjavik Museum of Photography, located on Tryggvagata 15. In my oppinion it's a hidden gem in Reykjavik and I love the fact there is free admission.
Walking out from the Reykjavik Museum of Photography we would walk towards the harbor for dinner. If you fancy a quick bite go to the Sea Baron (Sægreifinn) and have their delicious lobster soup! It only cost around 1.100 ISK and you get a full basket of bread with it. For travelers that are seeking to get their taste buds I recommend you visit Vegamót or KOL restaurant.
The day is coming to an end and we only have a couple of hours left. What better way to spend them than at a local pub, drinking Icelandic beer, talking to locals and/or fellow travelers. There are plenty of great bars around the main street Laugavegur and to name a few check out: English Pub or Den Danske Kro (live music every night from 10pm) and Lebowski Bar for the adventuress kind.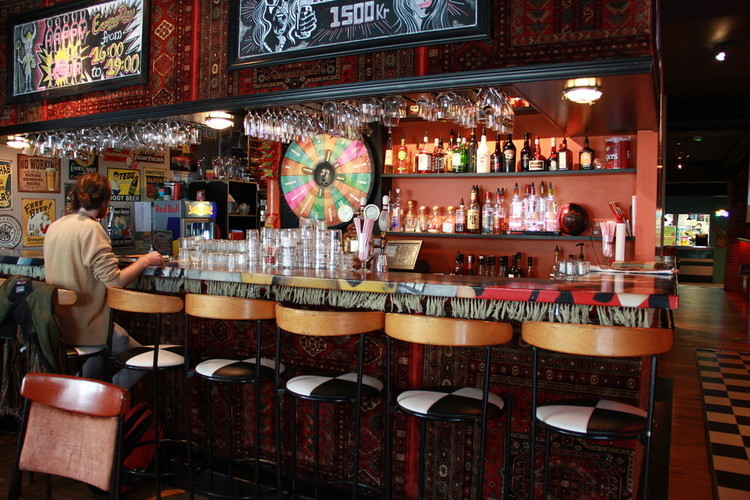 If this is your first time visiting Reykjavik, Iceland then I recommend you spend few minutes viewing Tiny Iceland's pinterest board about Reykjavik. The capital is easy to navigate and even better when you notice few key buildings like Hallgrímskirkja, Tjörnin, Perlan, Harpa and more.
We asked our followers to tell us what they would do if they only had one day in Iceland.
Our followers on Facebook mentioned this:
I think I'd start the day by riding one of the famed Icelandic horses. See if the horse farm served any of the famed Icelandic lamb hotdogs. Then I'd go and have a great soak at the Blue Lagoon. Seafood dinner at Sjavargrillid in Reykjavik. I cannot predict the rest of any night in Reykjavik, though I would not drink too much Brennivin or Gull beer.
Hope to see the Northern Lights!
Be sad because one day would not be enough. I visited for two weeks and I feel like I barely scratched the surface.
Make sure to see a Puffin.
Our Instagram followers mentioned this:
Hike all day then end the day staying in a turf house.
Go to the Glacier lake (Jökulsárlón), hike up a waterfall and watch the northern lights
Ride a horse all day! Then Sigur Rós would play a private show for me and my horse on a grassy knoll under the Northern Lights.
Drink coffee in Reykjavik. I know I can do that anywhere in the world, but it would be so perfect.
Jam with Sólstafir (music group) on the top of Mount Esja
Hike and see the Northern Lights
Go to Dettifoss. My favorite place in the world.
Spend the day riding horses and exploring outside the city. Spend the night playing in Reykjavik.
Prolongate my ticket so I could stay longer!
Go hot pot hopping with peeps at goecco tours while listening to tales of their country and walking bare foot on the soft, soft moss. And eat lots of soup from Cafe Haiti.
Hike the trail to Skógafoss, then soak in a geothermal hot spring and have a Viking Beer.
TAKK (Thank you) to all who responded and we look forward to interact with you guys again!