Visiting Reykjavík, Iceland for Christmas and NYE
I've gathered information, basic tips, links and more for travelers visiting Iceland over this Christmas and New Year's Eve. If you haven't already planned a trip, then keep on reading and you might end up booking a trip for next year. I can't tell you how many times I've been asked if I recommend visiting Iceland during summer or winter. There is no simple answer to the question as both seasons offer great opportunities for travelers. However, December is one of my favorite months and I believe December in Iceland is magical! December is the darkest month of the year in Iceland, with only 4-5 hours of daylight each day. The Winter Solstice is December 21st, with daylight of just over four hours.
The holiday spirit is all over the capital and the surrounding suburbs, and as well if you have time to spare I recommend you walk around the downtown area of Reykjavík and try to find all the Christmas creatures set up by the City of Reykjavík. The creatures include the Icelandic Santa Clauses and their parents (FYI if you didn't already know, the Icelandic Santa Clauses are not one but thirteen – read my post here). Five of the Santa's are in the downtown area, and the rest is located at the Reykjavík Art Museum, Hafnarhús.
Unfortunately there are not many restaurant's open on December 24 and 25th but most hotel restaurants are open. Opening hours for restaurants, museums, and more are here.
For bar hopping during December I recommend visiting Den Danske Kro, The English Pub, and Lebowski Bar. Plenty of locals and travelers to hang out with while drinking an Icelandic Christmas beer.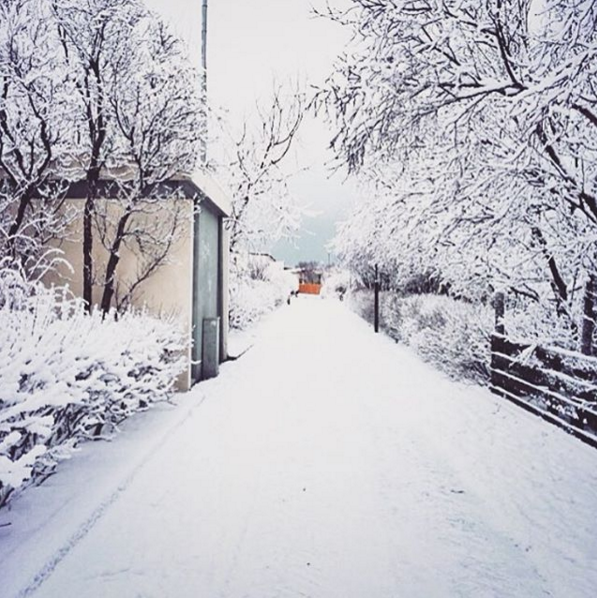 Activities
On Winter Solstice, December 21st the Imagine peace tower will be relit! The tower will be lit for one week until December 31st to remind Icelanders that the long winter days are over and from December 21st will start do get brighter day by day (a few minutes every day). The Imagine Peace Tower by Yoko Ono is visible from the capital, live stream at www.imaginepeacetower.com and you are able to take a short ferry ride to Viðey island from Reykjavík's harbor.
If you are spending New Year's Eve in Reykjavík then you're in for a treat! Icelanders celebrate with family dinners, bon fires and a fireworks for hours all around the island and especially the capital. As everyone can buy fireworks, it's not hard to spot them in the sky on NYE. For the best view visit Hallgrímskirkja church, the harbor area, Perlan, or go a little bit outside of the city lights. There are several bon fires in the Reykjavík area, see list here. After midnight Icelanders flock from their family parties and head downtown to bar hop around Laugavegur street. I recommend you attend Lebowski Bar NYE party (btw free entry).
If you haven't read my blog about the Icelandic Santa Clauses then put it on your reading list. The Icelandic Yule Lads are descended from trolls and their original role was to strike fear in the hearts of children. The thirteen brothers are the sons of two of the most hideous ogres ever known in Iceland, Grýla and Leppalúði. Read more here
More information abour Christmas in Reykjavík can be found here.
If you are visiting for a few days for example on an Icelandair Stopover then I recommend you rent a car and drive around! I would pick West or South Iceland because the roads are more easir, compared to other areas to drive during winter. I recommend you read my Sixt Iceland car rental review here.
Click here to read my blogs about South Iceland and here for West Iceland tips.