Lebowski Bar – The Reykjavik venue that rocks!
The 1998 film The Big Lebowski by the Coen brothers is not only a film, it has now become a lifestyle. With the emergence of the Lebowski Bar in Reykjavik, everyone can now be a part of The Dude's peculiar world. Lebowski Bar goes all in, in every way, having divided the interior into four separate themes—bowling alley, a southern-style porch, a '50s diner, and a kind of '60s playboy lounge bar on the upper floor.
Opened in April 2012 Lebowski Bar has created a great reputation among locals and travelers. Film buffs can probably guess at the inspiration behind this great venue and, judging by the track record of its owners, most people can guess what a great time they are gonna have here!
Whether or not you're familiar with 'The Big Lebowski' – the infamous 1998 film by the Coen brothers – you can't suppress a smile when you walk back in time to this retro American bar. Inside you'll find the equivalent of a good ole' fashioned porch to hang out on, where you can put your feet up with a bourbon and imagine the heat of a balmy evening in the USA.
Lebowski Bar opens 11AM everyday serving lunch and happy hour from 4-7PM. There is a DJ playing every night from 9PM and 5HD screens showing live sport events.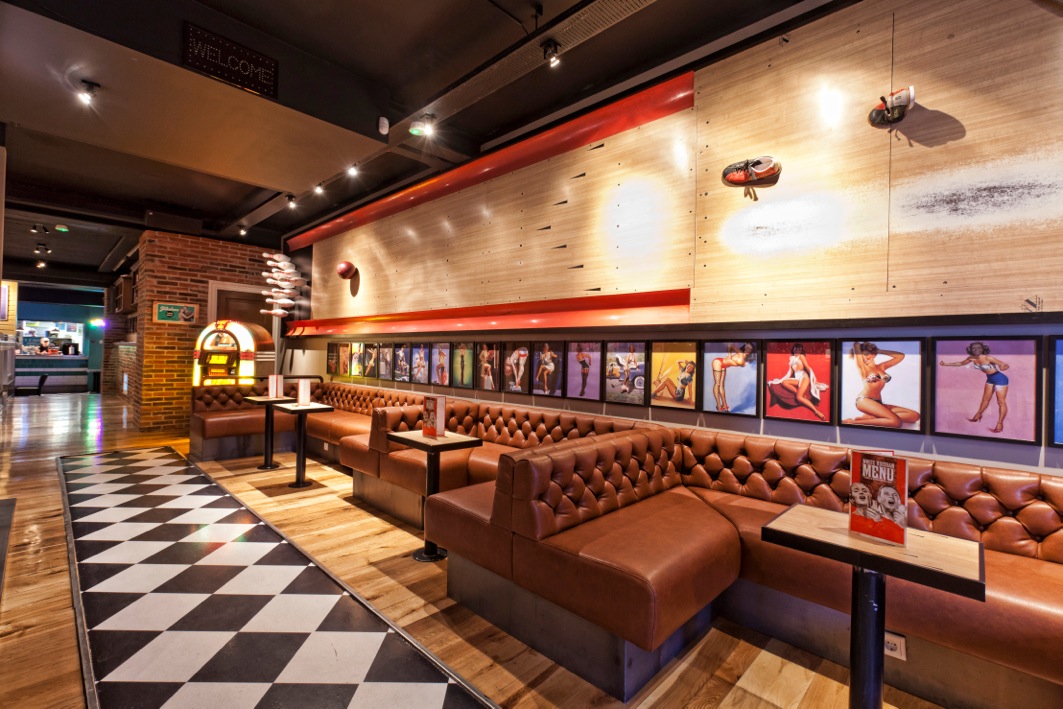 All kinds of people come here," the staff proudly explains. "Icelanders, tourists, everybody. With food and music that suits everyone, our customers range from age 20 to 85." On those rare, but beautiful sunny days in Iceland, Lebowski Bar is the place to be: the huge outdoor terrace opens whenever the temperature rises above "a steamy 5°C." But even with all this going for it, what Lebowski Bar prides itself most on is its delicious, diner-style menu with one-of-a-kind burgers, thick and creamy milkshakes, and oh yeah WHITE RUSSIANS. Lebowski Bar has over 23 different variations of White Russians, the most popular one being the Cocaucasian, a regular White Russian topped with Cocoa Puffs. Some call it the brunch of champions, it's delcious!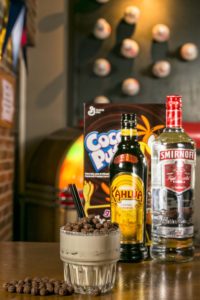 The Lebowski Bar is Tiny Iceland's favorite place to hang out at. We love grabbing a good beer, a burger & topping it with a delicious milkshake. Lebowski Bar plays oldies music which makes the vibe like none other in Reykjavik. Everybody can sing along with some good oldies tunes and during the day you can pick a song from the Jukebox. If you are visiting Iceland and happen to be in Reykjavík then Lebowski Bar is a cool place to chill at. They also have happy hour from 4-7pm and who doesn't love that!
Weekly Movie Quiz Every Thursday 9PM - Free Entry and of course the quiz is in English
Bottom line Lebowski bar is a great mainstream bar where you can meet fellow travelers and have a drink with locals. Practice the word SKÁL (Cheers)
For more information about Lebowski Bar here: Facebook | Instagram | Foursquare | Twitter | TripAdvisor | Free Wifi
Use the hashtag #LebowskiBar // Location: Laugavegur 20a (map) 101 Reykjavík.
Opening hours:
11:00 – 01:00 Sun-Thurs
11:00 – 04:00 Fri-Sat
Happy Hour everyday from 4-7PM
Tel: +354.552.2300 | [email protected] | lebowskibar.is