Laugarvatn Fontana Geothermal Baths
Laugarvatn Fontana Geothermal Baths is a place where you can visit and experience authentic Icelandic nature while relaxing in the warm geothermal pools and natural steam rooms. The baths vary in depth, size and temperature and the steam rooms that have been built over natural hot springs that has been used in this purpose since 1929. Fontana is located by a beautiful lake Laugarvatn (1hr from Reykjavik) and you can enjoy the spectacular views from the sauna and the pools. Tip: Make sure if your driving the Golden Circle, to add Fontana Spa on the list (perfect stop in the middle of the drive, same route, map).
The accommodations at Fontana Spa has everything to offer, great café with local food, drinks and more! You can even order drinks while relaxing in one of the pools. I recommend you try the beer "Boli (e.bull)".
Beside the four baths and several steam rooms, Laugarvatn Fontana also has a Finnish-style sauna that falls somewhere between 80° C to 90° C. If you think that's not enough, visitors can dip into Laugarvatn Lake to regenerate their skin and revitalize their body in the icy waters (but some spots can be extremely hot so just be careful).
Managing director of Fontana Spa, Sigurður 'Siggi' Rafn Hilmarsson is a native of Laugarvatn and it's always great to attend the GeoBakery tour to see how knowledgeable he is about Laugarvatn and listen to him telling stories about his grandmother making rye bread in that area (around 1930-40). The people of Laugarvatn are involved often and make tourists feel welcomed in their little town. There are two Hotel Edda's a few steps from Fontana so if your traveling during summer (June-August), I do recommend you stay 1-2 nights there to enjoy the area and it's surroundings.
Fontana is always evolving and they offer more service for private events & groups. Click here for more information.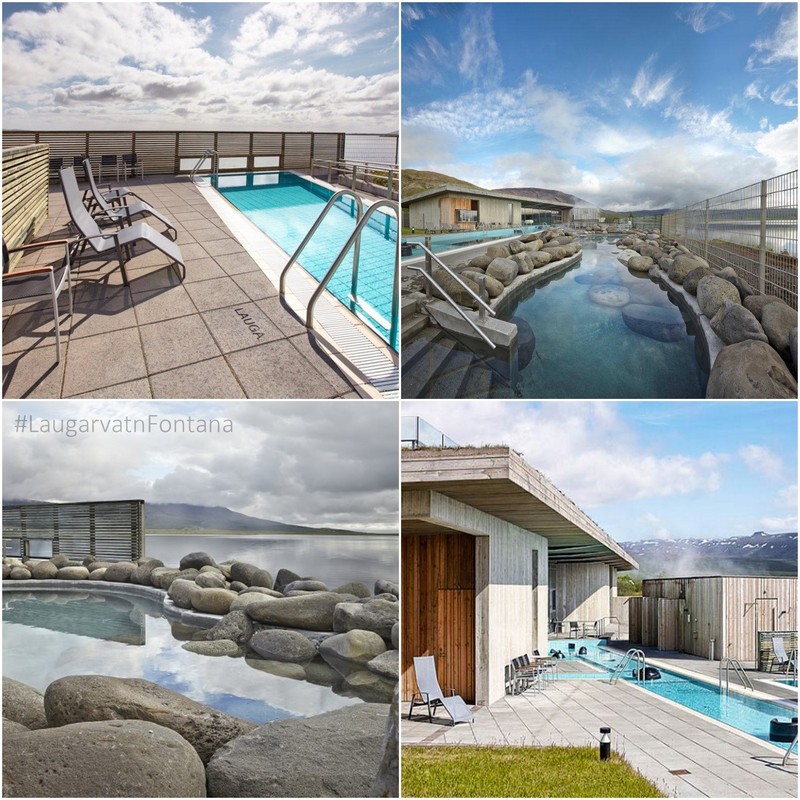 If you've never heard about Icelandic rye bread I highly recommend you visit Fontana to participate in their Geo Bakery tour. Each day at 11:30AM and 2:30PM there is a scheduled walk to their geothermal bakery from the reception at Laugarvatn Fontana. Guests can experience the geothermal bakery first hand and see as they dig out rye bread only few centimeters out of the earth. After the walk, guests are offered to try the rye bread, served hot from the ground with some butter. This is something you don´t want to miss out on! The tour leads down a trail to the hot black sand and your giving a brief introduction about the area. Icelandic rye bread (known as "rúgbrauð" in Icelandic) is dark, dense and rather sweet. It's traditionally baked in a pot or steamed in wooden casks and buried near hot springs. Laugarvatn Fontana prefers the latter given the abundance of hot springs in the area, but instead of a wooden cask, it is wrapped securely in a plastic bag and left to bake for approximately 24 hours in the natural heat.
This is an ideal event for groups – a perfect stop on your Golden Circle tour – please book in advance. Book your geothermal rye bread experience in advance by emailing fontana(at)fontana.is or call +354.486.1400. Price: ISK 1500. – per person.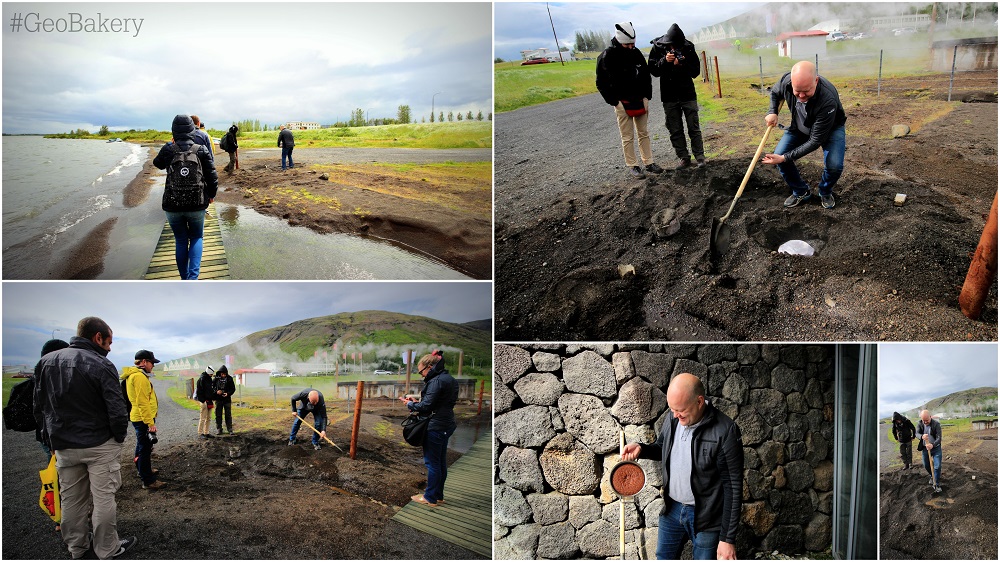 If your driving from Reykjavik this is the route and perfect stop while driving the Golden Circle (Þingvellir, Geysir & Gullfoss). Relax for a bit and/or enjoy the Geo Bakery tour.
Don't forget to follow Tiny Iceland via social media for frequent updates. Twitter, Instagram, Facebook, and Tiny Iceland'sPinterestprofile is filled with boards and pins to get more ideas what to see & do when planning your Trip in Iceland. Tag using Tiny Iceland's official hashtag #TripInIceland. Cheers and happy travels, Inga, founder of TinyIceland.