Applying for Residency in Iceland
As Iceland is a beautiful nation with a welcoming populace and a high quality of life, it's unsurprising that people fall in love with the nation and want to stay. In fact, Iceland has been voted one of the top five places to live in the world by the UN for a number of years. But how do you go about making your stay in Iceland permanent? Here we discuss all the ins and outs of applying for residency! Written by The Expat Hub
Some General Rules:
In order to apply for a residency permit a foreign citizen must be at least 18. Usually foreign citizens of younger than 18 are only granted a residence permit which links to the residence permit of their parent/guardian. Any foreigner entering or leaving Iceland must carry a travel document (a valid form of identity, like a passport). Any foreign citizen over the age of 18 must carry identification on them at all times. The identification must prove that they are legally an Icelandic resident. After arriving in Iceland most foreigners need to go for a medical check so that they can deliver a medical certificate to the Directorate.
So, who doesn't need a residency permit?
Some people can live in Iceland without a residency permit, but they must fulfill certain criteria. Reasons why people can reside in Iceland permit-free include:
They are a citizen of a Nordic country (this covers nation's like Norway, Denmark, Finland and Sweden).
They were born an Icelandic citizen and have lived in Iceland for more than one year.
They are a foreign citizen who has lived in Iceland for two years or more and who has a parent who has held Icelandic citizenship for over five years.
They are a foreign citizen who is married/in a civil partnership with an Icelandic citizen. The couple must have lived together in Iceland for a minimum of 3 consecutive years from the date of marriage.
They are a foreign citizen living with a registered common law-spouse who is an Icelandic citizen. The foreign citizen must have lived in Iceland for five years from the date the cohabitation was registered. The spouse must also have been an Icelandic citizen for a minimum of five years.
How does an EEA citizen apply for Icelandic residency?
If a citizen of an EEA nation intends to stay in Iceland for more than 3 months they must apply for a residency permit, although they may stay up to six months without making an application if they are actively seeking employment. After this time period has passed the citizen must register their right to residency with Registry Iceland. In order to obtain a residence card they must submit a completed registration form and be photographed at the Directorate's office (or alternatively the closest office of a District Magistrate).
They must bring a valid passport and supply documents confirming the grounds of residency (such as employment contract, education contract etc) as well as documents confirming their ability to support themselves financially, proof of medical insurance and a housing certificate (proving that the applicant has secured appropriate housing). Housing certificates must be signed by the homeowner in the presence of two witnesses.
Any foreign documentation that isn't in English must be translated by an accredited interpreter before it is submitted. Immediate family members of EEA citizens who have successfully applied for residency (i.e. spouse, children) may live in Iceland on the strength of the rights of the EEA resident. However, in order for their residency to be legal they must apply for and receive a residency card issued by the Directorate. Applicable EEA nations include: Spain, the UK, France, Germany, Austria, Belgium, Cyprus, Czech Republic, Estonia, Greece, Holland, Hungary, Ireland, Italy, Latvia, Liechtenstein, Lithuania, Luxemburg, Malta, Poland, Portugal, Slovakia and Slovenia.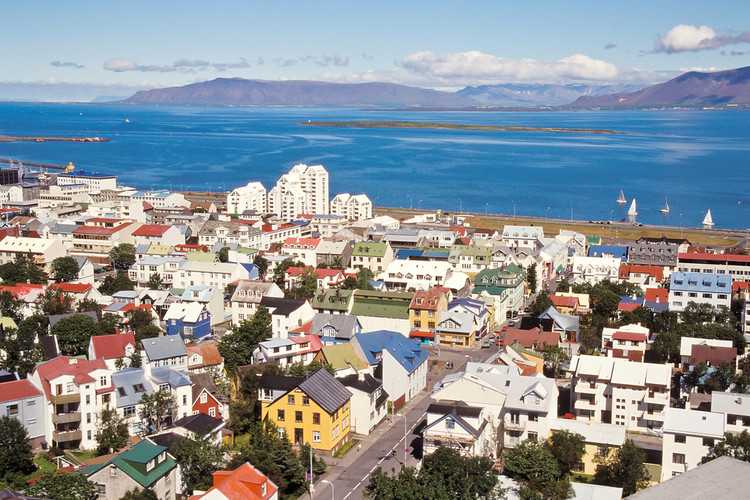 How does a non-EEA citizen apply for Icelandic residency?
For non-EEA citizens (people from nations like the US, Australia and Canada) the process of obtaining Icelandic residency is a bit more complex. Firstly, an application for a visa/residence permit normally has to be approved before the non-EEA citizen arrives in Iceland. If a foreigner already staying in Iceland applies for a residency permit they have to leave the country while their application is being processed. There are several exceptions to this rule however. A non-EEA citizen may apply for a residency permit whilst living in Iceland if they are: the spouse/co-habiting spouse of an Icelandic citizen or a foreigner holding a permanent or unrestricted residence permit, the child of an Icelandic citizen/foreign citizen holding a permanent or unrestricted residence permit (under the age of 18).
There are several categories of residence permit to chose from; permanent, work, student, au-pair, family and reunification. Any application for a residence permit must correspond with the applicant's reasons for wishing to live in Iceland. A permanent residence permit will only be issued to those who have lived in Iceland under another form of permit for at least four years.
We'll now take a look at the three most popular forms of permit in Iceland, work, student and permanent.
Work: There are three types of work permit, one based on a temporary shortage of workers, one for a qualified professionals and one for athletes.
Temporary shortage of workers: This type of permit is only issued when the applicant can fill a position which could not be taken up by a local or EEA citizen. It is temporary and renewable for one year. This permit cannot be used as the basis for a permanent residency permit.
Qualified professional: Issued depending on the demand for qualified professionals in specialised areas. In order to be considered for this kind of permit the applicant must have a recognised university education, trade qualification, artistic skill or technology education. This kind of permit can be used as a basis for a permanent residence permit.
Athlete: This is a temporary permit, only issued to athletes and coaches who have a contract with sports clubs associated with The National Olympic and Sports Association of Iceland. It cannot be used as a basis for permanent residence.
Student: A student permit is only issued to foreigners, 18 and over, if they have been accepted to study at an Icelandic secondary school or university on a full time basis. Applications must be submitted before the student arrives in Iceland. This form of permit can't be used as a basis for applying for permanent residency.
Applications can take up to 90 days to approve and the following documentation must be supplied with a correctly filled out application form: passport sized photo, valid passport, criminal record check, medical insurance, proof the applicant can support themselves financially, confirmation from the educational facility, authorization, a housing certificate (which proves the applicant has secured suitable housing) and an application for a work permit/employment contract (if they are applying for a student work permit).
Permanent Residence Permit:
If you wish to obtain a permanent residence permit you must have attended an Icelandic course for foreigners. You must also be certain that there are no circumstances which could result in you being deported, be financially secure and have held the same type of residence permit for four years prior to making your application. Applicants must also ensure that they are not involved in any outstanding legal cases. Typically applications for a permanent residence permit take 90 days to process; they must also be submitted at least a month before the expiry of the current permit held by the individual. Permanent residence permits are rendered invalid if the person holding one resides outside of Iceland for more than 18 consecutive months.
Documentation which must be supplied with a permanent residence application includes: valid passport, certified copies of the applicants tax returns for the previous four years, certificate from the Icelandic language course taken by the applicant, a relevant employment contract, proof of financial security (such as recent pay slips) and a Social Services Certificate (which indicates whether or not the applicant has received any social support over the previous four years).
The process of applying for residency may seem confusing, and there may be quite a lot of paperwork involved, but don't get disheartened – just tackle it step by step!
For more information about obtaining Icelandic residency go to the Útlendingastofnun website or call your local Icelandic consulate or embassy.
This post was provided by The Expat Hub, a top online stop for expatriate advice, support and information.