Iceland Stopover with Icelandair #MyStopover
If you've been following Tiny Iceland for quite some time you might have seen and/or read about my epic "Iceland Challenge" trip last summer. The trip was focused on introducing Icelandair's stopover program which is a great way for travelers flying a transatlantic flight that want to have the opportunity to visit Iceland.
Are you ready to follow my "Iceland Stopover" trip from July 11th-16th?! Click read more 🙂
Last's summers trip was a 7 day action packed adventure exploring waterfalls, volcanoes, viking graves, searching for elves, exploring glaciers & more. I teamed up with Liz who runs the blog Young Adventuress and our challenge was how much could we do with 7 days in Iceland. Read Iceland Challenge posts here.
Now though Iceland Challenge was an amazing trip it felt a little bit rushed and I want to introduce a better way to explore Iceland when using the stopover program. I get a lot of emails from people who want to visit Iceland and often they only have a few days to spend in Iceland, so the big question is what to see & do! If you only have a few days I recommend spending one day in Reykjavik and then picking either; South, East, North, Westfjords, West or the highland area of Iceland.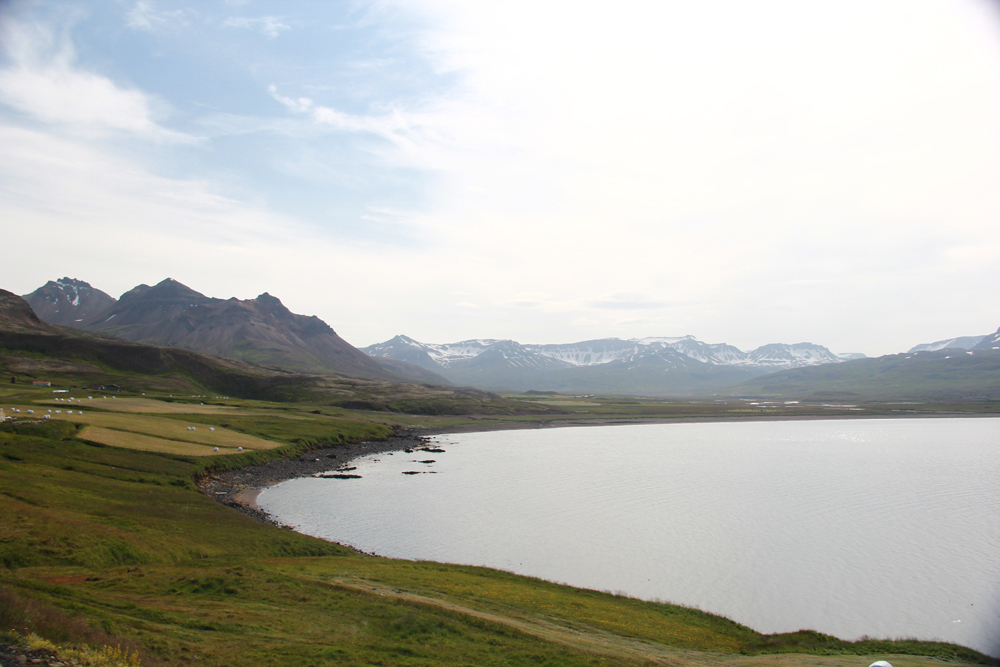 Since my website runs mainly on my passion to promote my little island I call home, Iceland, and not gaining direct money from travelers, I've been fortunate getting a few sponsors to make the #IcelandStopover trip happen. So I, Inga, am teaming up with Icelandair, Sixt car rental, Hotel Edda, Icelandair Hotels and Laugarvatn Fontana to give you a little taste of Iceland via social media and blogging. I needed to get a foreigner on board this trip since I'm Icelandic and I want this trip to be authentic on all levels, so I decided to invite my travel blogger friend, Lauren DiMarco. Lauren runs the blog Where in the world is Lola and I met her last March in Iceland when she was doing a winter road trip with the lovely couple Chris & Tawny, who publish run the blog Captain & Clark. If you've visited Iceland before you know that it's a magical island who puts a spell on you to want to see & explore more. That's why when Lola told me she's participating in the Mongol Rally this summer I asked her why don't you use the Icelandair stopover program when you fly Boston – London?!
Traveling from the US to Europe or vice versa you can stop in Iceland for up to 7 days, free when flying with Icelandair. Click here to read all about it! The Icelandair stopover is a brilliant way to get a taste of what Iceland has to offer and for people who have visited before you now have a change to decrease your homesickness from the land of fire and ice.
The trip, Iceland Stopover, starts on July 11th at 11pm when Lola arrives in Keflavik after flying for about 5 hours from Boston with Icelandair airline. Yes its only 5 hours away and I often quote that it's quicker for East Coaster to fly direct to Iceland than for them to fly direct to the West coast.
I will pick up Lola at Keflavik Airport in our car rental provided by Sixt Iceland, who's staff are customer driven and very helpful. Lola has worked with Sixt Iceland and Sixt Global before so it's great to have them on board sponsoring the Iceland Stopover trip.
Don't you think the car I had last summer looked bad ass? Sixt Iceland offers vehicles for every kind of trip and has locations conveniently located right next to the international airport in Keflavík. If you're looking to rent a car for your trip in Iceland then visit sixt.is.
We will be spending the night at Hotel Edda ÍKÍ, a summer hotel about an hour from Reykjavík. To ease Lola's jetlag and start the trip on a relaxing level we will start the morning of July 12th soaking in Laugarvatn Fontana Geothermal Baths which is located right next to Hotel Edda ÍKÍ. Another note about this area it's a great location to spend your first night in Iceland if you want to visit the Golden Circle (Þingvellir national park, Geysir hot spring area and Gullfoss waterfall).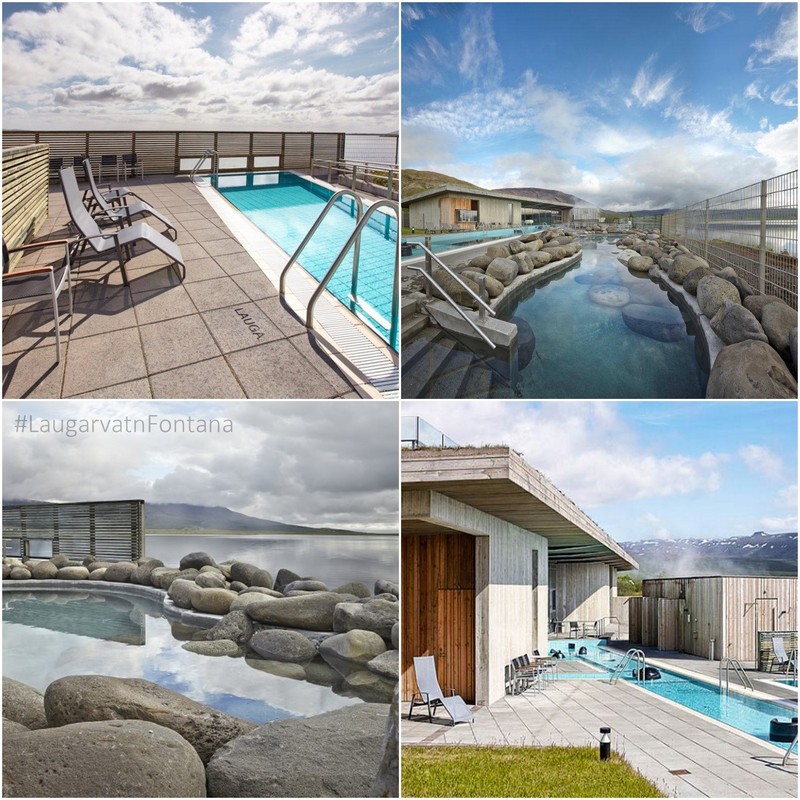 I'm not going to give all the details away about what places or activities we are doing because I like to have a few surprises for you guys! Just make sure to follow @tinyiceland and @loladimarco via Twitter.
But the main focus as I previously mentioned before is planning the trip by picking one area to visit. West Iceland and especially the Westfjords in Iceland are often overlooked by travelers because it's sometimes inaccessible (example some routes during winter in the Westfjords). Now with four full days clearly we can only scratch the surface of Iceland but doing it this way I think is going to be relaxing, stress free and really taking everything in that Mother Nature has to offer. So I picked Hotel Edda Laugar in Sælingsdalur, located right in the middle of the area I want to explore. This region's history is deeply rooted in the Icelandic Sagas, with Laugar (warm springs) near its centre.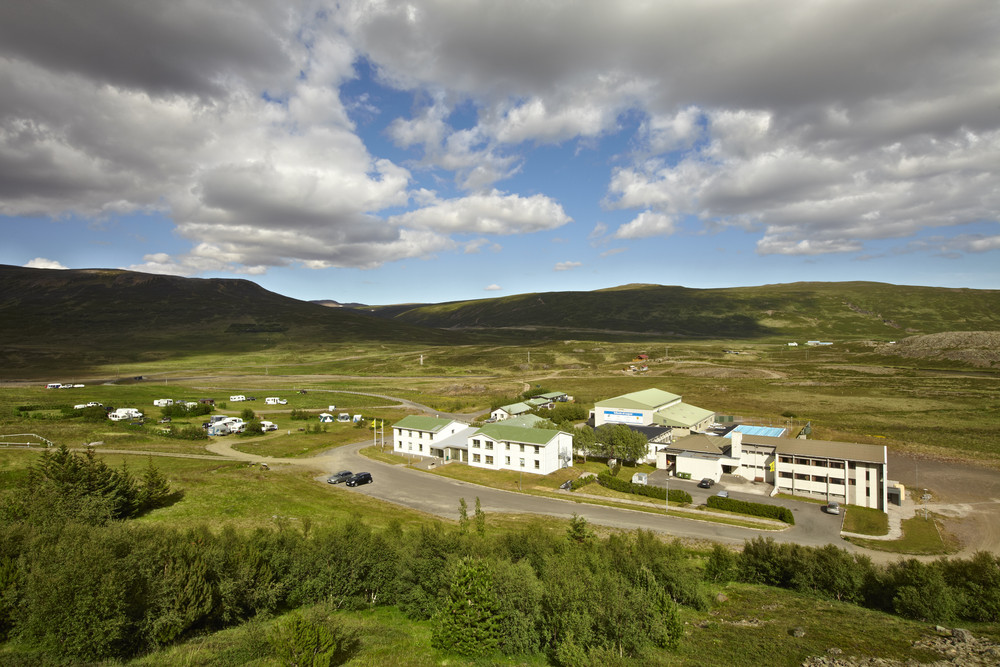 From July 12-15th we will spend roaming around the area photographing, sharing glimpses through social media, gathering all kinds of tips for our blogs and interacting with you! The final night will be spent in Reykjavik enjoying some local dishes and stay at Icelandair Hotel Reykjavik Marina. Early the next morning Lola will head to London via Icelandair and start her Mongol Rally journey.
I want to take you along for the ride from July 11th-15th. Follow #IcelandStopover on all social media for updates on our adventure.
TinyIceland: Twitter, Instagram, Vine App & Facebook.
Lola: Facebook, Twitter & Instagram
OFFICIAL HASHTAG: #ICELANDSTOPOVER
Those who have followed me around for the past two and half years know my passion to promote Iceland, interact and meet travelers, share photos and videos via social media, and that all with personal, informative and fun touch! I really appreciate all the friends, followers and success I've gained since starting Tiny Iceland april 2012 and I can't wait to share this trip with you guys. Make sure when visiting Iceland to use my official hashtag #TripInIceland so I can follow along via social media. Pssst… to add to the fun, I've planned a few surprises that even Lola doesn't know and it will include interacting with followers while we road trip around West Iceland / Westfjords!