Iceland: Music Festival Under The Midnight Sun
I'm super excited to tell you guys about the Secret Solstice festival held in Reykjavik, Iceland from June 16-18th. It's a unique festival due to it's timing, the summer solstice weekend and this is the third time it's being held.
Iceland is known for being a land full of inspiring musicians and artists so bringing them together plus other international major bands and DJ's will be one epic weekend. Are you joining ME?
Secret Solstice will be held June 16-18th 2017. The festival features over 100 artists, both local and international, from genres. It showcases both well-known artists as well as exciting up-and-coming talent over the course of three days in the 24-hour midnight sun during the summer solstice. It is themed after the Norse religion and mythology of old gods. It is set to deliver a unique party atmosphere filled with great entertainment.
THIS IS WHAT 2016 LOOKED LIKE, AND 2017 WILL BE EVEN BETTER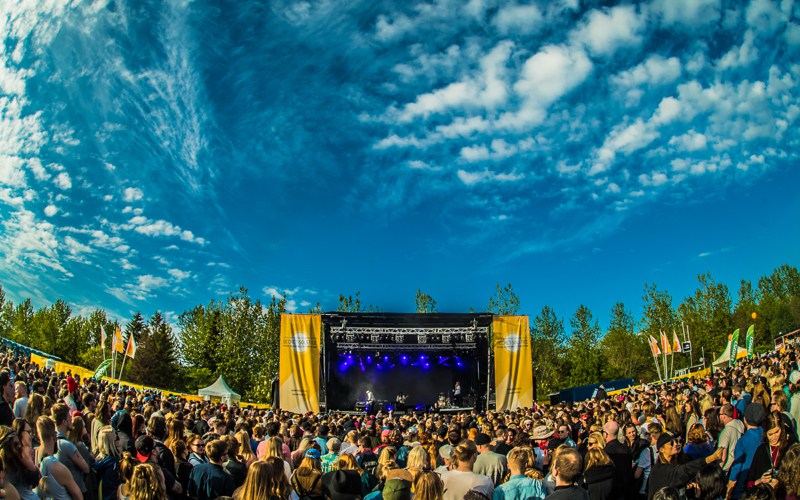 Due to Iceland being so close to the Arctic Circle, the sun never sets over the festival weekend, meaning 72hrs of never-ending daylight.
Travellers that have been to Iceland before to attend a music festival know very well Iceland Airwaves and Sonar Reykjavik. I like both of these festivals, but after having attended Secret Solstice this is by far my favorite music festival in Iceland. BTW Secret Solstice is themed around Viking mythology, meaning it's the only place you can actually party in Valhalla!
Last year, 2016 was awesome! The weather was good, perfect atmosphere, so many locals and tourists attended. So you can imagine how excited I am to attend it again this year after three successful years. There are a few Icelandic festivals during summer but nothing of this magnitude and being held in the capital is a perfect location. My friends and I love this idea because it's more accessible being held in Reykjavik. You can start the day in the pool, get lunch, attend happy hour and then just walk to the festival area.
Important links:
Side events hosted by Secret Solstice:
The Secret Lagoon Party June 19th. Located at the Secret Lagoon (Icelandic, Gamla Laugin) in Flúðir, you'll be able to float in the waters of a naturally heated (around 39ºC/102ºF), volcano-powered geothermal pool, which at 120+ years old, is the oldest pool in Iceland. And if that's not enough, DJ sets from some of the world's best talent will entertain the group of only 100 ticket holders, in one of the planet's most unique locations.
Into The Glacier Party June 18th (DJ/electronic show) and 19th (acoustic show) the world's only party inside a glacier! 100 guests only will have the chance to experience a once-in-a-lifetime party within Langjökull glacier, the second largest in Iceland and Europe.
Midnight Sun Boat Party June 18th. Sail out from Reykjavík into the North Atlantic at the stroke of midnight, towards experiencing the setting sun touch the Earth's horizon before rising back up again. Entertainment in the form of epic DJ acts on board will keep the party going well into the early hours of the morning, with acts to be announced very soon. Only 200 tickets are available for this event, so you'd better be fast to guarantee your place on a boat party you'll likely remember for a lifetime.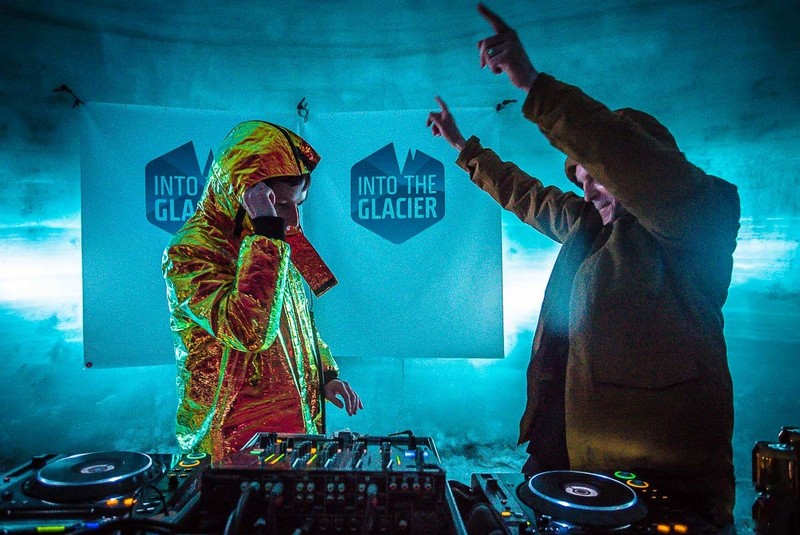 Check out the official website for all the information you need secretsolstice.is
THE OFFICIAL hashtag is #SECRETSOLSTICE
The timetable will be posted a few days before the festival, so stay tuned for updates to follow!
Make sure to follow Tiny Iceland via Twitter, Instagram, Facebook and/or Vine app for frequent updates from the festival if your not attending it this year. If you spot me come say HI! Secret Solstice will of course be very active on social media so make sure to follow them too: Facebook, Twitter, Instagram and Snapchat @SecretSolstice.